Spring Toggle Fixings
other categories in this group
Spring Toggle Fixings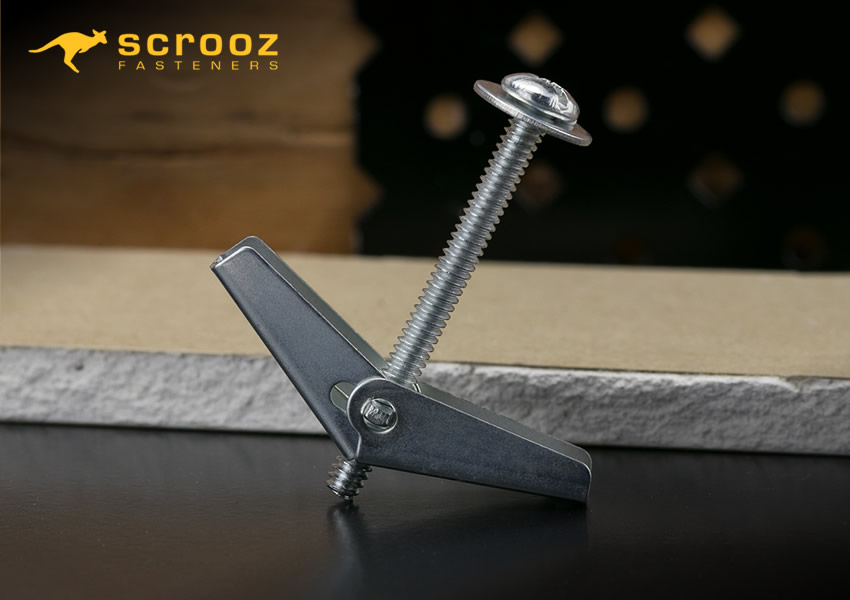 Cavity toggle anchor for general purpose fixing of light to medium duty fixtures to board materials, requires a minimum cavity of 35mm to fully open expansion legs.
Spring toggle fixings have the following features :
Low profile roundhead screw.
Fire resistant.
Bright zinc plate finish.
Simple fast installation.
Requires 13mm drill hole.
Can be used horizontal or in vertical applications.
---
other categories in this group