Hollow Wall Anchors
other categories in this group
Hollow Wall Anchors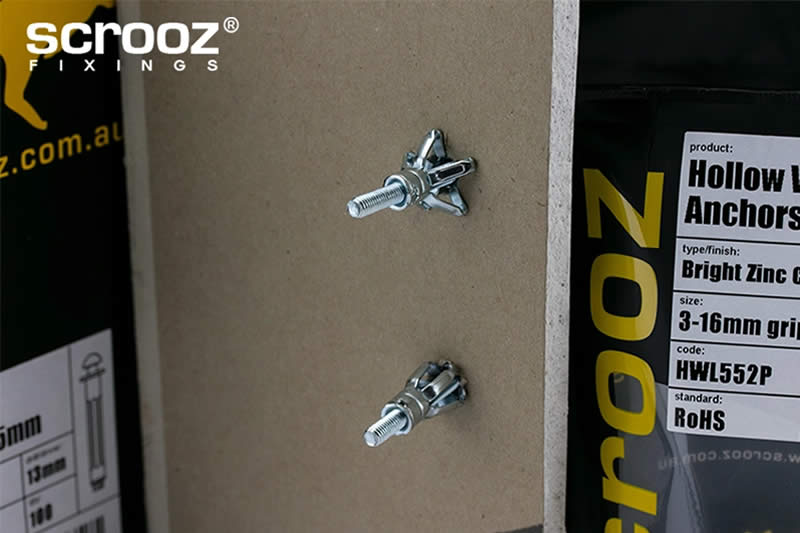 Hollow Wall Anchors are expansion cavity fixings for use in plasterboard walls and other board materials and thin sheets, the clamping action provides a very strong anchor point spreading the fixture load by deforming to an umbrella shape behind the board and preventing pull-through when tightened, includes a low profile zinc plated roundhead screw.
Features:
Medium duty for typical loads up to 10kg for 4mm, 15kg for 5mm and 6mm fixings.
Use with our auto-collapse pistol grip anchor tool for rapid repetitive fixing or simply screw in with a power or hand screwdriver to expand the anchor.
CR3+ Safeplate bright zinc plated finish for operator safe corrosion protection.
Cost effective and convenient multi-size bundle kit also available.
Note: HWA Sizes are listed as 'Screw Size x (Grip Range, also known as board thickness) x Total Length' e.g. 4mm x (9-15mm) x 47mm
See them in action :
---
other categories in this group