Universal Plugs
other categories in this group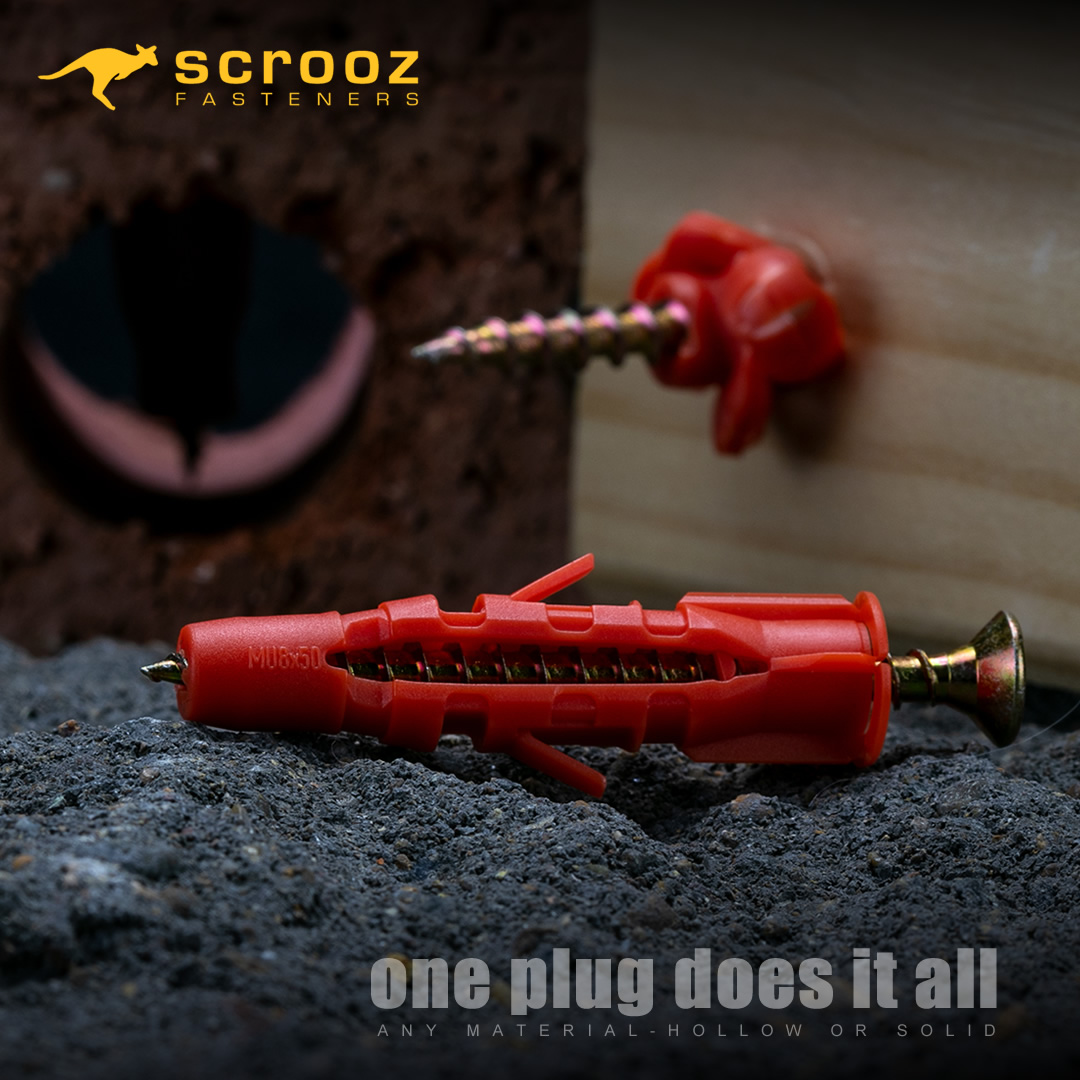 Fix to anything with just one plug.
Considerably stronger than standard grade plastic expansion plugs these high quality Swiss manufacture UX universal plugs are designed for use in any material with all screw fixings in cavity brickwork, solid concrete, aerated concrete (hebel), timber, metal and plastics and are particulary suited for standard screw applications where cavity may be present due to the knotting function of the plug. High impact load and knock in protection prevents distortion on installation, double fluted body to prevent rotation in the drillhole, supplied 'loose' in packs and trade boxes.
Scrooz universal wallplugs have the following features :
Collared head for knock-in protection when fixing into any cavity
Self-centering screw design.
High grade PA6 polyamide nylon manufacture.
Designed for expansion on the total surface and length with knotting feature for any cavity where higher loads are required.
2 x external flutes to help prevent turning during tightening, particularly useful when fixing to either aerated lightweight block or hebel sheet
Shields the screw along it's total length to provide protection against corrosion.
Long expansion design giving high load capacities in concrete and solid brick.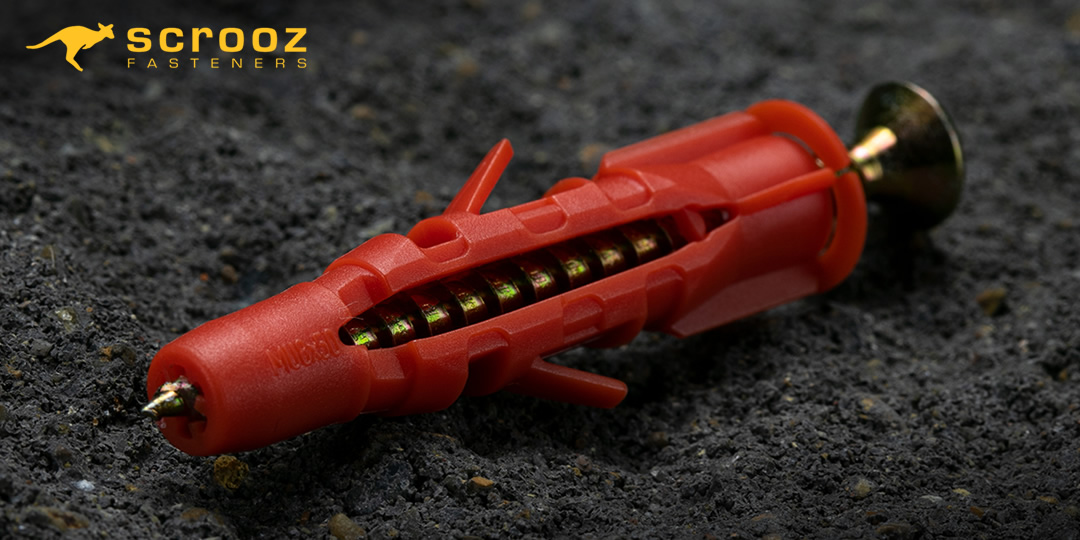 ---