Cutting and Grinding
Cutting and Grinding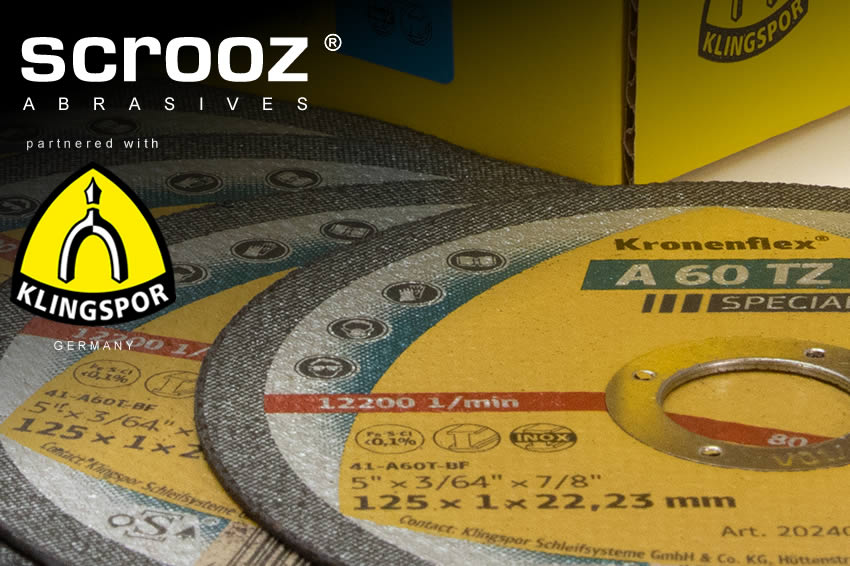 Why Klingspor Cutting and Grinding Products
Klingspor cutting and grinding discs are well known as the best in the world, these high performance, European manufactured long life cutting and grinding discs, flap discs, and orbital fibre discs from the Klingspor professional range have unmatched tear resistance, long cutting life, along with a high material removal rate and a flexible design, allowing them to easily conform to the shape of the workpiece.
If you're looking for high end cutting or grinding discs that work faster, give a better finish and last longer than any competitor, while still at great prices, look no further than Klingspor at Scrooz.
Who is Klingspor
Klingspor is a market leading German manufacturer of high performance coated abrasives and cutting and grinding discs with a enviable global reputation for superb high end professional quality products. Klingspor has manufacturing plants and offices worldwide and technical and product support is available Australia wide if required.
Watch
---