Bolts and Nuts 8.8 High Tensile Zinc Plated
other categories in this group
Bolts and Nuts 8.8 High Tensile Zinc Plated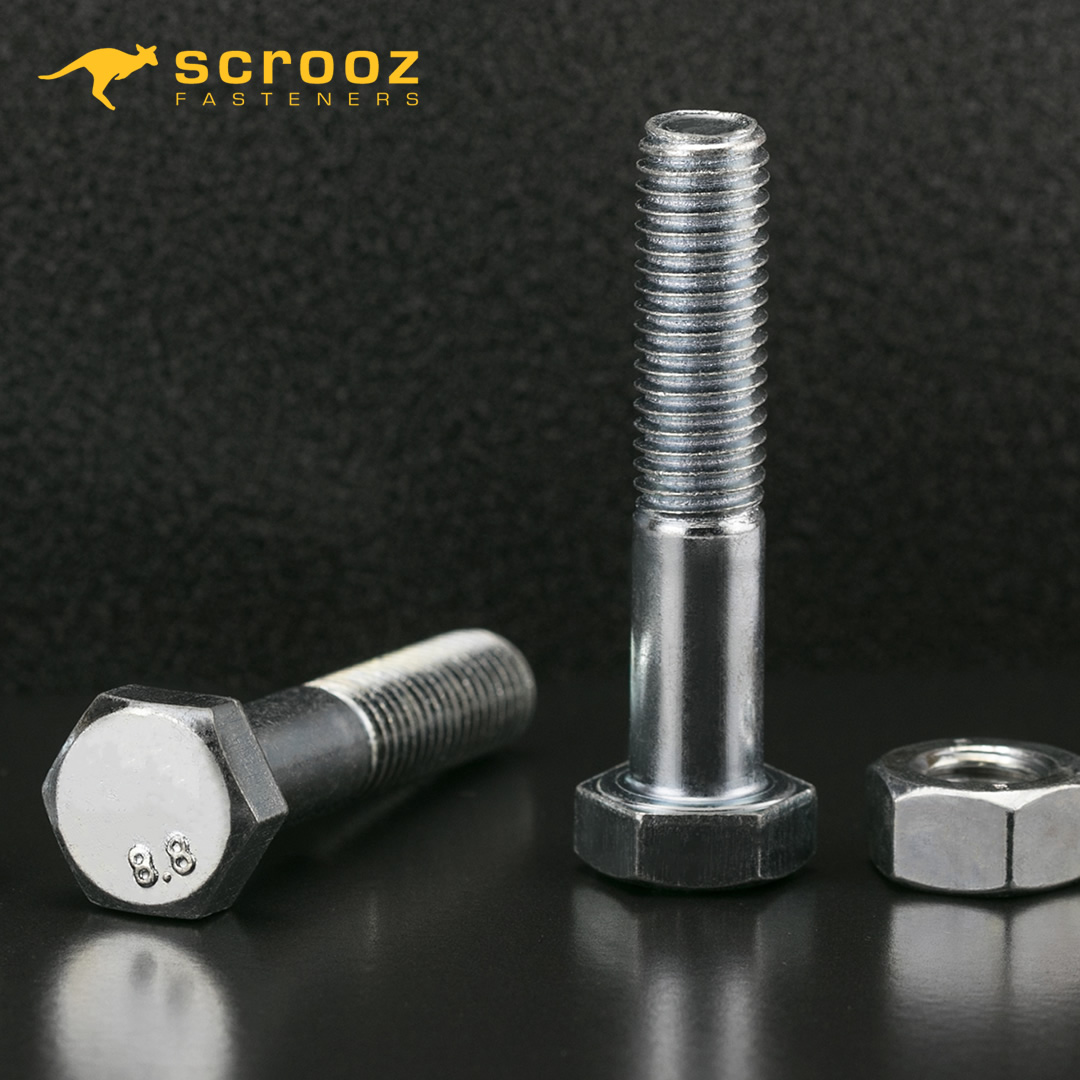 High performance hex head 8.8 grade bolt assemblies for high strength bolting in construction, engineering and manufacturing. Scrooz 8.8 GP bolts include the following features :
Manufactured to Australian standard 1110.1.
Supplied as full assemblies with corresponding hex nuts in the box.
Bright zinc plated finish for corrosion protection.
Manufactured from 8.8 Grade High Tensile steel.
Suitable for high strength general purpose bolting of steel and timber.
Bolt lengths are all measured from under the head.
Thread lengths are as follows: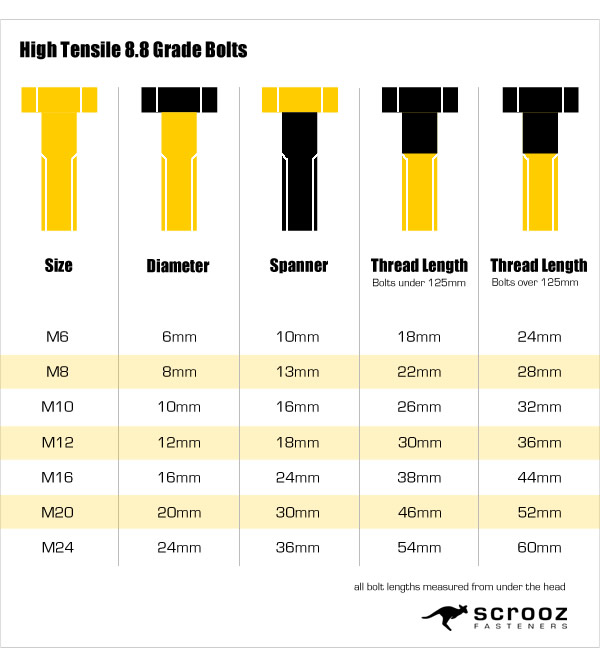 ---
other categories in this group